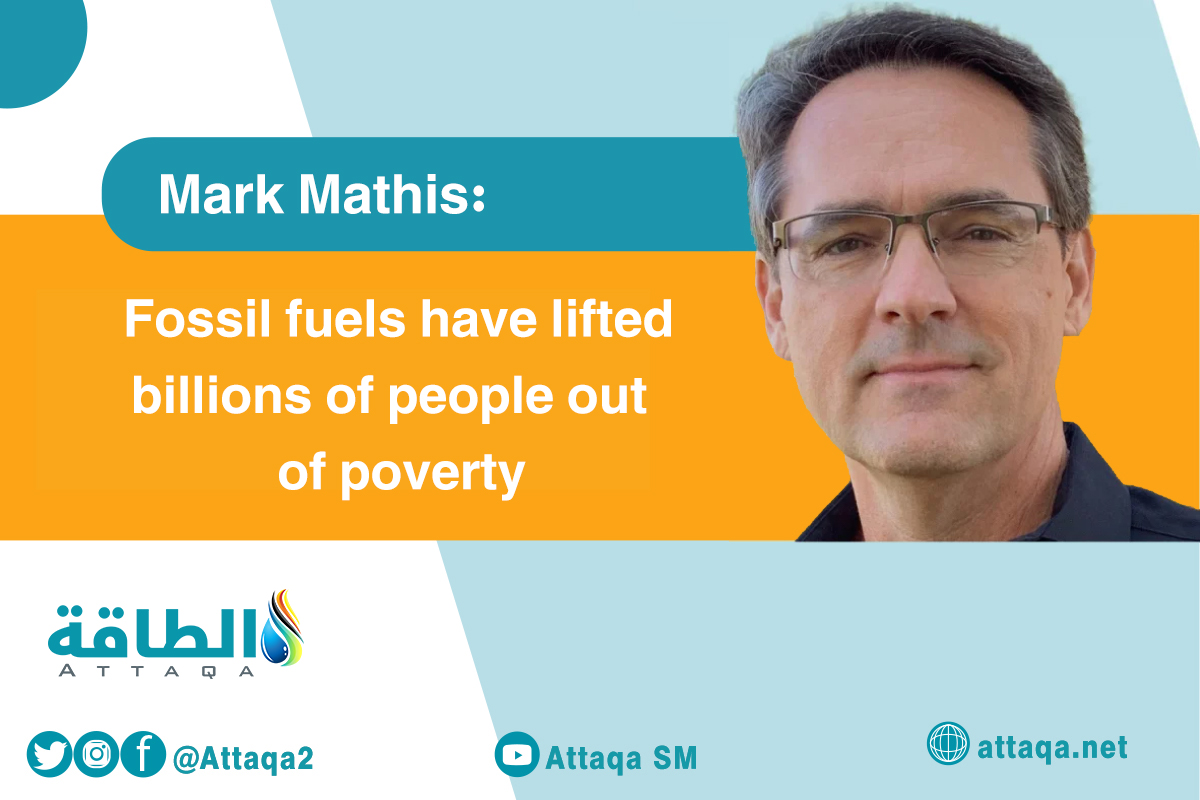 Over the years I have often been asked to comment onwhy it is that so many people believe that fossil fuels are bad, and renewables can power the future.
This is an excellent question because anyone who takes even a small amount of time to examine the issue can see that neither of these things is correct. In fact, the opposite is true for both.
Fossil fuels have lifted billions of people out of poverty. Indeed, the dividing line between modernity and the bad old days is the utilization of coal, oil, and natural gas.
Conversely, wind and solar are unreliable, expensive, massively subsidized, and don't exist without fossil fuel. These facts are unassailable. So, the question remains: Why are so many people deceived about something that should be obvious?
There are, of course, a multitude of reasons. The ones that fascinate me most are based in human psychology.Here are my top three:
False Binary Choice
A False Binary Choice happens when the solution to a problem is framed as an either-or proposition.
For activists, the only way to solve the problem of climate change is to rapidly eliminate fossil fuels. This impossible proposition is brushed aside because the activists claim climate change is an "existential threat."
The loudest voices proclaim you either believe that a changing climate will be catastrophic, and that CO2 produced from burning oil, natural gas, and coal is the sole reason, or you are a "climate denier."
There are dozens of reasonable perspectives on energy and climate that should be discussed, but these more nuanced positions are ignored.
Cognitive Dissonance
Cognitive dissonance is experienced as a psychological stress when a person attempts to hold two conflicting ideas in their head at the same time.
For example, a person loves air conditioning, traveling in cars, trains, and planes, and eating food brought to them from all over the world.
But don't all those things require a lot of fossil fuel? These conflicting realities must be resolved if a person is to believe that he or she is good.
Generally, people avoid the discomfort of cognitive dissonance by simply ignoring the reality they don't like. Many people are shockingly good at this.
Splitting
Those who aren't so good at ignoring a fundamental reality typically engage in"splitting." Splitting happens when a person feels so provoked by a person, group, or idea that they split off everything that is good about the thing they don't like so they can feel free to hate with impunity.
The hate provides a barrier to the reality they don't want to see. The opposite is also true, where people split off the negatives and only see the positives.
Try to get a climate campaigner to say anything good about oil, natural gas, or coal. They will either deflect the question or attack you.
issues of energy
Keep these three psychological concepts in mind as you consider the three big cultural factors that reinforce the false binary choice being presented on the issues of energy/climate.
Easy Life: For people in the developed world, life is easy. Outside of their job (if they have one) many people would rather entertain themselves than engage in important topics that force them to think.
Bad Politics: Many (most?) politicians have given up on ethical behavior. They look for any tool, no matter how shameful, to advance their causes and careers. Others who at least understand basic energy realities have lost their courage, failing to defend rationality if doing so endangers their position.
Corrupt Press: The once sacred idea of searching for truth is gone. News organizations serve their core constituencies with little regard for the truth. In fact, most of the mainstream media are active propagandists on all frontline issues.
With these six strong factors (and there are more) making it so easy for people to deceive themselves, it seems there is no way to fix the problem. Except, reality is in the process of fixing it for us.
wind and solar projects
Europeans embraced magical thinking on energy for decades as they wasted hundreds of billions of dollars on wind and solar projects.
Now, with the Russia/Ukraine war restricting the free flow of natural gas Europe is being punished with extremely high energy costs.
Many European nations are facing a near certainty of blackouts this winter. The United States is also in big trouble with fragile electric grids and a doubling oftransportation fuel costs. Unfortunately, much worse is coming.
A total of 74 GW of coal-fired electricity generation is scheduled to go offline by 2028 because of excessive environmental regulation.
Nobody in power is putting the breaks on this insanity. Blackouts are about to become common.
People have an amazing ability to deceive themselves because it is convenient. They lose that ability rather quickly when life gets uncomfortable and dangerous.
Hundreds of millions of people are about to discover there are things far more uncomfortable than cognitive dissonance that feeds their false binary view of the world.
ark Mathis, Author, "Feeding the Media Beast" & Filmmaker, "spOILed" and "Fractured" & Video Producer, Clear Energy Alliance.
READ MORE...
إشترك في النشرة البريدية ليصلك أهم أخبار الطاقة.