What would you do if your portfolio manager said he wanted to put most of your investments into a single stock and everything else into one or two others? And what if he told you these are shaky performers in an unstable investment category? You would fire him immediately, wouldn't you?
Of course you would because this strategy is terrible risk management. Everyone knows a good portfolio is balanced. So why are leaders of western nations systematically putting all their energy assets into only a few high-risk baskets?
Citizens in European nations should be asking themselves this question. In truth, they should have been questioning this risky strategy many years ago as their leaders began spending enormous amounts of capital on unreliable wind and solar installations while at the same time deepening their dependence on Russian natural gas.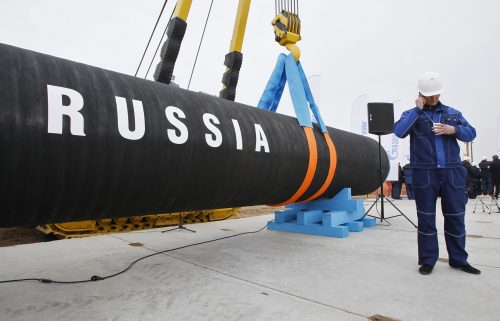 Now that Russia has invaded Ukraine, European leaders find themselves in a difficult position.
They no longer want to import natural gas from Russia, so they need a new supplier.
The Europeans are hoping that liquified natural gas imports from the United States will replace the supply lost when they cut off their dependence on Russia. It's a big mistake.
Diversification of natural gas sources
What all nations need is a diversified supply of energy resources that are stable, affordable, and reliable. Imports should follow the same strategy.
Swapping one giant supplier of natural gas for another doesn't fix the problem and may in fact make it worse.
In a lengthy Twitter thread Anas Alhajji explains why U.S. LNG is not the savior Europeans hope it to be. Check out the Twitter thread here to see all the potential problems.
Thread on the risks of Europ's increased dependence on US LNG
1- Among the pillars of energy security:
a- Diversification of energy sources
b- Diversification of energy imports
c- Low volatility of energy prices
d- Affordability and reliability#Russia #Natgas #LNG #EU pic.twitter.com/j4RjXM6rvy

— Anas Alhajji (@anasalhajji) May 16, 2022
Europe's natural gas crisis is only the latest example of incompetent energy management that's happening across the developed world.
Inadequate wind and solar power
For well over a decade, policymakers have been in a rush to decarbonize their energy systems.
They prematurely shut down coal-fired power plants and older natural gas electricity generation. With the economic backing of taxpayer and ratepayer subsidies giant wind turbines were erected by the thousands.
Countless miles of high voltage lines were installed to carry the electricity from rural places where the electricity is generated to the population centers where it is consumed.
Industrial solar power generation was enthusiastically embraced and the drive to put solar photovoltaic panels on rooftops continued apace.
At the same time, policymakers discouraged the construction of new coal, natural gas, and nuclear power facilities.
The goal was to eliminate as much thermal generation as possible and to replace it with wind and solar electricity.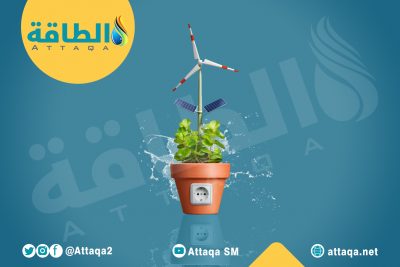 This is a problem, of course, because wind and solar only produce electricity one quarter to one third of the time, and often when it's not needed.
There is no economic way to store grid-scale electricity, so thermal generation from natural gas and coal must be on standby to produce power when wind and solar don't.
This is especially dangerous when the weather gets excessively hot or cold.
During weather extremes electricity demand surges and wind and solar tend not to be available.
Last week I wrote about the weakening of the Texas electric grid because the state spent tens of billions of dollars on wind turbines instead of reliable thermal generation.
A big freeze and the consequent blackouts in March of 2021 resulted in the largest disaster in state history.
The problem isn't fixed. Customers were denied power in the past week because of unseasonably hot weather and not enough generation. I believe there will be blackouts this summer.
California has been at it longer than Texas. The state has been massively subsidizing wind and solar as it prematurely retires reliable power generation.
And, like Europe, the Golden State has been making itself more dependent on imports that won't necessarily be there when they need it most.
Closing nuclear power plant
Blackouts are now so common in California they are generally accepted as the cost of living in the state.
If that wasn't bad enough, California is scheduled to prematurely close its last nuclear power plant, Diablo Canyon, foolishly reducing the state's energy diversity, reliability, and affordability.
New York prematurely shut down the last reactor at the Indian Point Nuclear Power plant in April of 2021.
That power generation has been replaced by natural gas, but New York is limited in how much gas it can bring online because the state has been aggressively blocking natural gas pipelines. There will likely be blackouts in New York this summer.
The same story has played out across the globe, with blackouts in the UK and Australia, sky high electricity prices in Germany, etc.
And yet, most western nations are attempting to replace gasoline and diesel-powered cars and trucks with electric vehicles. Talk about energy insanity! In this scenario, if an electric grid collapses so does a large part of the transportation system.
The job of energy policymakers is the same as portfolio managers – minimize risk and maximize prosperity through a variety of highly diversified, reliable assets. Any policymaker not following this wise strategy should be fired. Let the firing begin!
*Mark Mathis, Speaker, documentary filmmaker, video producer, and author in energy.
READ MORE..
إشترك في النشرة البريدية ليصلك أهم أخبار الطاقة.