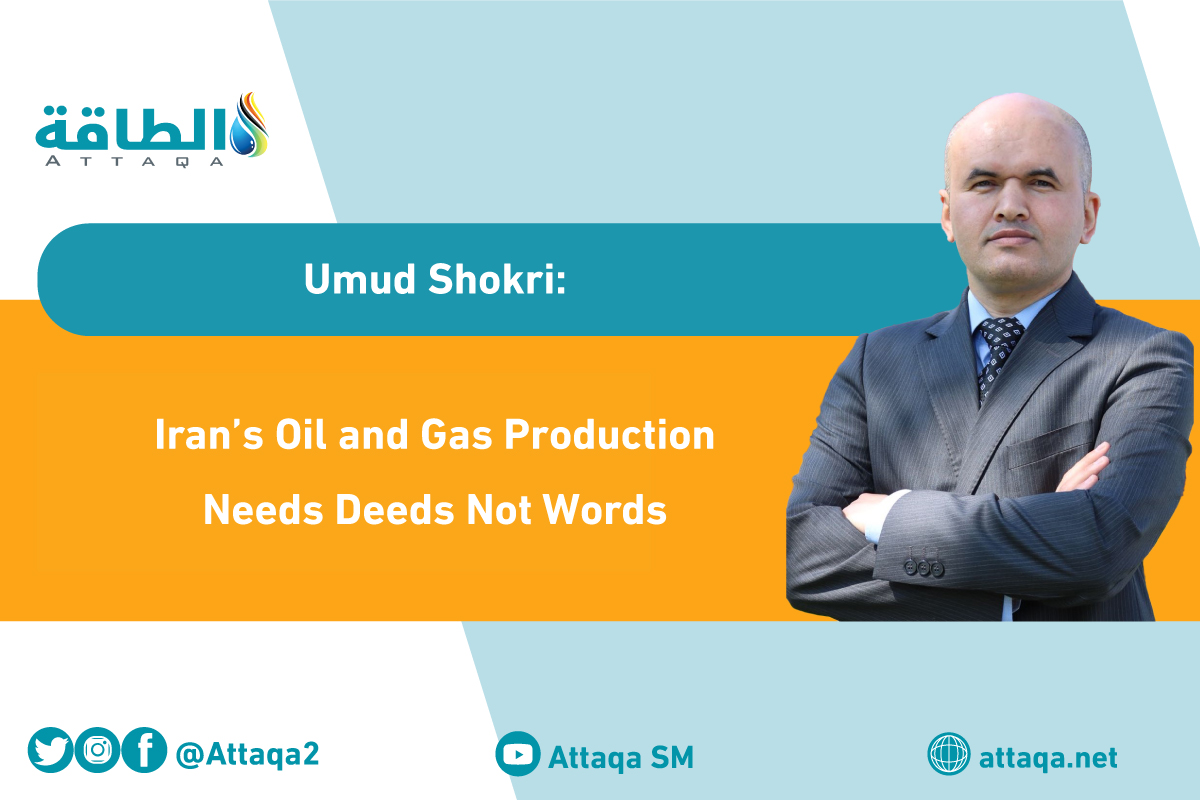 The 27th Caspian Oil and Gas Exhibition was held from June 1 to 3 in Baku, the capital of Azerbaijan, was held in the framework of Baku Energy Week, in which 249 companies from 30 countries from around the world exhibited new technologies in the fields of oil production, storage, oil and natural gas services and energy transportation.
Baku Energy Week also hosts the 10th International Exhibition of Caspian Energy and Renewable Energy, and the Baku Energy Forum was also held.
Within the framework of this event, managers of many international companies gathered to discuss important oil and gas projects in the Caspian region.
Politicians of many countries, including Azerbaijan, Russia, the United Kingdom, Hungary, Germany, Greece, Israel, Italy, Kazakhstan, China, the United States and Turkey were among the speakers.
In this conference, oil and gas prices, challenges and investment opportunities in oil and gas projects, energy security analysis, oil refining and the prospects of the petrochemical industry, the importance of maintenance operations for the oil and petrochemical industry and the effects of technology Digital media in the oil and gas industry were discussed.
Iran to supply more natural gas
Javad Owji, Minister of Petroleum of Iran, in his speech at the International Energy Conference of the Republic of Azerbaijan, in his speech to the ministers and representatives of about 30 countries, referring to Iran's successes in oil and gas production, said: And Iranian gas has not stopped.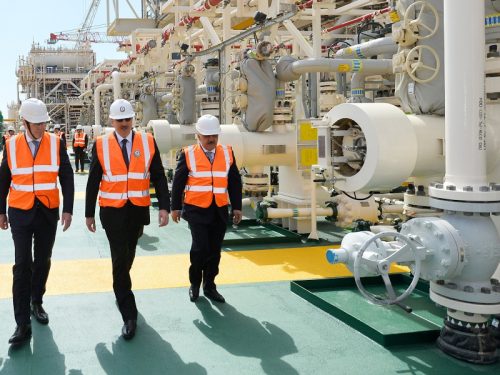 He reminded that Iran has one of the largest gas capacities in the world and Iran's gas reserves are about 34 trillion cubic meters and can meet a significant part of the world needs, adding: "We now have the ability to produce one billion cubic meters of gas per day, capacity Our oil production is about 4 million barrels per day and the annual production capacity of petrochemical products is about 92 million tons.
The Minister of Oil, stating that our gas production capacity should reach 1.4 billion cubic meters per day in the next eight years, added: "The world is thirsty for energy and Iran can meet part of this need." The Islamic Republic of Iran is ready to accept investment in gas production and trade.
Iran is at the crossroads of world energy transit, while in the north of Iran are large producers such as Russia and Turkmenistan, and in the south is Qatar, and we have the capacity to transfer these huge resources to consumer markets.
The Competition between Iran and Neighbers
Javad Owji, with the Minister of Economy of the Republic of Azerbaijan Mikhail Jabaraev, signed a memorandum of understanding to increase bilateral cooperation. And Iran takes part of the transit gas as a swap fee.
In last December three countries, Iran, Turkmenistan, and the Republic of Azerbaijan, agreed to swap 1.5 to 2 billion cubic meters of Turkmen gas annually for the Republic of Azerbaijan.
Northeast of Iran leads and paves the way for Iran to become the energy hub of the region. It will be possible to increase the volume of this contract in the future.
It should be noted that Iran and Azerbaijan have agreed to form a joint committee to develop their joint fields. Iran has also invested $ 4 billion in Shah Deniz .
real production
Instead of "real production", Iranian officials always use the word "capacity" to announce their achievements.But the point is that such statistics are never seen in the peak of production.
For example, statistics from the Ministry of Energy show that the country's "electricity generation capacity" has reached 87,000 megawatts, while at peak consumption and when all power plants are operating at their maximum capacity, the country's practical electricity generation capacity barely exceeds 56,000 megawatts.
It is crossing, and this year, according to Iranian officials, the country is expected to face a 13,000-megawatt electricity deficit in the summer.
However, Iran's need for electricity in the summer is less than 70,000 megawatts, and if Iran really could produce 87,000 megawatts of electricity, in the summer it could have 17,000 megawatts of electricity, which is equivalent to 2.5 times the total electricity consumption in Iraq.
Meanwhile, Iran stops exporting electricity to Iraq, its largest foreign customer, in the summer, and even in April this year, when Iran has not yet reached its peak consumption months, the country's electricity imports exceeded exports.
What is the real production of Iranian oil and gas?
The latest monthly statistics of OPEC show that the real production of Iranian crude oil is about 2 million and 564 thousand barrels per day. Even if we add the daily production of 650,000 barrels of gas condensate (a type of ultra-light crude oil produced from gas fields) to Iran's oil production, in practice, the country's oil and gas condensate production is about 3.2 million barrels per day.
Iran consumes about 2.2 million barrels per day of domestic oil and gas condensate, and in practice, has one million barrels of excess oil export capacity, which is also in line with international statistics.
Prior to the Western sanctions, Iran produced 3.8 million barrels per day of crude oil and 650,000 barrels of gas condensate per day, of which 2.5 million barrels were exported and about 2 million barrels were consumed domestically. National Iranian Gas, the country had 238 billion cubic meters of domestic consumption last year and 17 billion cubic meters of gas exports.
Thus, the country's actual gas production is about 255 billion cubic meters, equivalent to 700 million cubic meters per day, not the one billion cubic meters that Owji claims.
Even in the cold seasons of the year, when the country's gas consumption reaches its maximum and all fields, gas refineries and networks, as well as gas recovery from underground gas storage facilities are operating at full capacity, the country's daily gas production does not reach 850 million cubic meters.
Last winter, according to Javad Owji, the country faced a daily deficit of 250 million cubic meters of gas; A figure equal to Turkey's total gas consumption.
According to the official statistics of the Ministry of Oil, South Pars, which has a 70% share in the country's gas production, will enter the second half of its life from next year and its production will be reduced by 10 billion cubic meters every year.
Dr Umud Shokri, Author of "US Energy Diplomacy in the Caspian Sea Basin Changing Trends Since 2001", Foreign Policy&Energy Consultant.
READ MORE..
Shale Blessings Squandered by Bad Policy (Article)
EU plan to ban Russian oil sends crude back into a bull run (Article)
Biden green light to increase Chinese oil imports from Iran
إشترك في النشرة البريدية ليصلك أهم أخبار الطاقة.