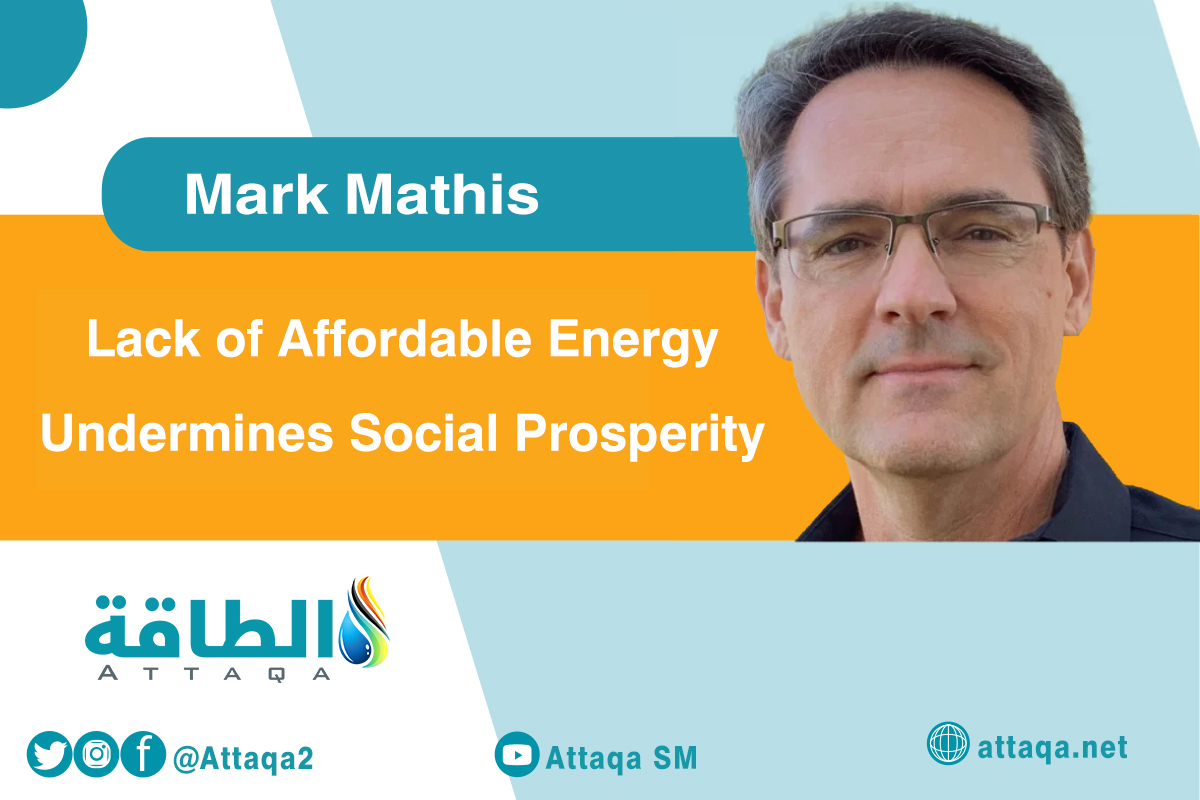 Energy systems are stressed all over the world. For decades free nations have complacently enjoyed near 100 percent reliability of their electric grids. Those days are over.
The North American Electric Reliability Corporation has warned that most of the U.S. could experience blackouts this summer.
Grid systems in Europe and Australia aren't any better. Gasoline and diesel fuel prices have risen and fallen over time, but the current inflation-induced price surge is different. Prices are likely to go up even further. The future feels unstable.
A central necessity of a prosperous society is affordable, reliable energy. Without it, everything else crumbles quickly. And yet, policymakers have given us the opposite of what we need—policies that are undermining the strength of our energy systems. The question we should be asking ourselves is… Why?
In this column I am going to assume that policymakers actually want what is best for their citizens and are not pursuing agendas in conflict with the societal good. That's a stretch, I know, but I'll save that missive for a future column.
These are the top five reasons honest policymakers are making bad energy decisions.
1. No Meaningful Baseline Knowledge:
We have accepted the delusion that politicians can lead while outsourcing the work of obtaining knowledge to underlings.
Staff are supposed to process the details of a subject and then summarize their findings for the officeholder. This strategy may work well enough with some issues, but it is woefully insufficient when it comes to energy.
The broad scope of fossil fuel production, refining, petrochemicals, and electricity systems is far too complex for political staffers who are generally not technically competent in the first place. Furthermore, staff are expected to feed the politician summaries that are consistent with political objectives, not energy reality.
2. No Critical Thinking:
It is unserious to believe that policymakers can think critically about subjects they don't understand in a meaningful way. Is it possible for a 5th grader to think critically about the differences between Islam, Christianity, and Buddhism? Of course not. A child does not have the knowledge base to even begin the process of critical thinking.
The same can be said for energy. While policymakers certainly can take the time to understand critical energy topics on a substantive level, few politicians are willing to do so. When was the last time you heard a public leader talk about any energy subject that was more than a trite talking point created by a political party?
3. Energy vs. Talking Points:
I suspect most politicians aren't making bad decisions out of malicious intent.
They believe what they are doing will be best for society in the long run.
For example, they believe climate change is largely the cause of human activities, that the consequences will be severe, and that greatly reducing the use of fossil fuels is a policy that must be followed.
They don't know the "energy transition" being promoted is pure fantasy, that it will be highly destructive and incomprehensively expensive, while it has no chance of being successful.
These leaders do not question the basic premise that changes to the climate will be catastrophic.
They are unaware of or haven't bothered to think through other potential solutions. All of these questions require the baseline knowledge they do not possess and the critical thinking skills they cannot apply.
But none of that matters anyway. In the modern era, politicians repeat talking points given to them by their parties. Energy debates have ceased to be about energy.
4. Energy Unlike Anything Else:
It's my observation that most policymakers don't understand that energy is not just another part of the economy. It IS the economy. Energy is like rock thrown into a pond. It creates every other ripple that extends from it. And yet, most politicians can't see past the initial wave created by the rock.
They know higher gasoline/diesel prices and electricity costs hurt consumers. But that's where the thinking stops. Many seem incapable of understanding that higher costs (and shortages/blackouts) undermine every other aspect of the economy as well as social stability.
5. Normalcy Bias:
It seems most policymakers believe they can force unworkable, expensive fantasies on energy providers. Those producers will simply adjust, as will the abused public. Tomorrow will be like today.
They do not understand that the collective effect of all their destructive energy policies (no matter how well-intended) can, and will, break the system.
There are, of course, many more reasons that policymakers blindly pursue destructive, unnecessary, and wildly expensive energy fantasies (add subsidy-driven corporatism to the list).
My point is simply that too many politicians don't possess the knowledge, nor the humility to understand that they are hollowing out the foundation of society.
The consequences of their ignorant hubris are going to be much more severe than they know.
*Mark Mathis, Speaker, documentary filmmaker, video producer, and author in energy.
READ MORE.
إشترك في النشرة البريدية ليصلك أهم أخبار الطاقة.