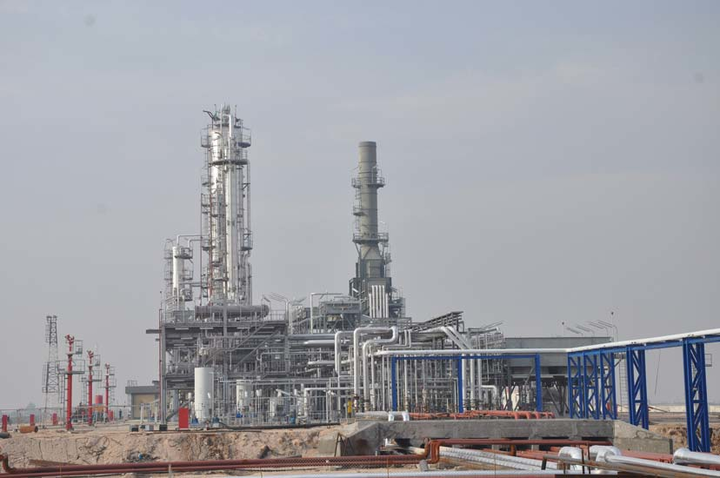 Earlier this month, Iraqi Oil Minister Ihsan Ismaeel spoke of the importance of developing the refining sector to support Iraq's oil-based economy in the face of a global oil crisis. He also addressed the issue of attracting private investment to the downstream sector. However, steering the refining sector in that direction requires efficient strategies, in addition to an amended law on investment to attract private investment, among other measures, according to some experts on Iraq's oil industry.
The country's downstream challenges have been accumulating over the years as it continues to import costly petroleum products such as gasoil and gasoline to meet domestic demand. It would be unreasonable to expect Iraq to embark on a mission to overhaul its refining sector as it grapples with its own financial hardships. Nevertheless, fundamental changes to the refining sector would undoubtedly benefit the country. And this will require, foremost, a break with past policies that hindered substantial progress in the field.
During the first eight months of this year, Iraq's seaborne gasoline imports averaged 46,000 barrels per day (bpd) while its gasoil seaborne imports stood at an average of 24,000 bpd, according to Kpler, a data intelligence firm. Destructive wars and inefficient planning have kept Iraq an importer of pricey oil products and delayed its downstream development. "Over the past decade, Iraqi downstream planning has been largely relegated as a matter of strategic priority," says Ahmed Mehdi a research associate at the Oxford Institute for Energy Studies. Now, and considering the pandemic, the refining sector in its existing form appears to be unsustainable.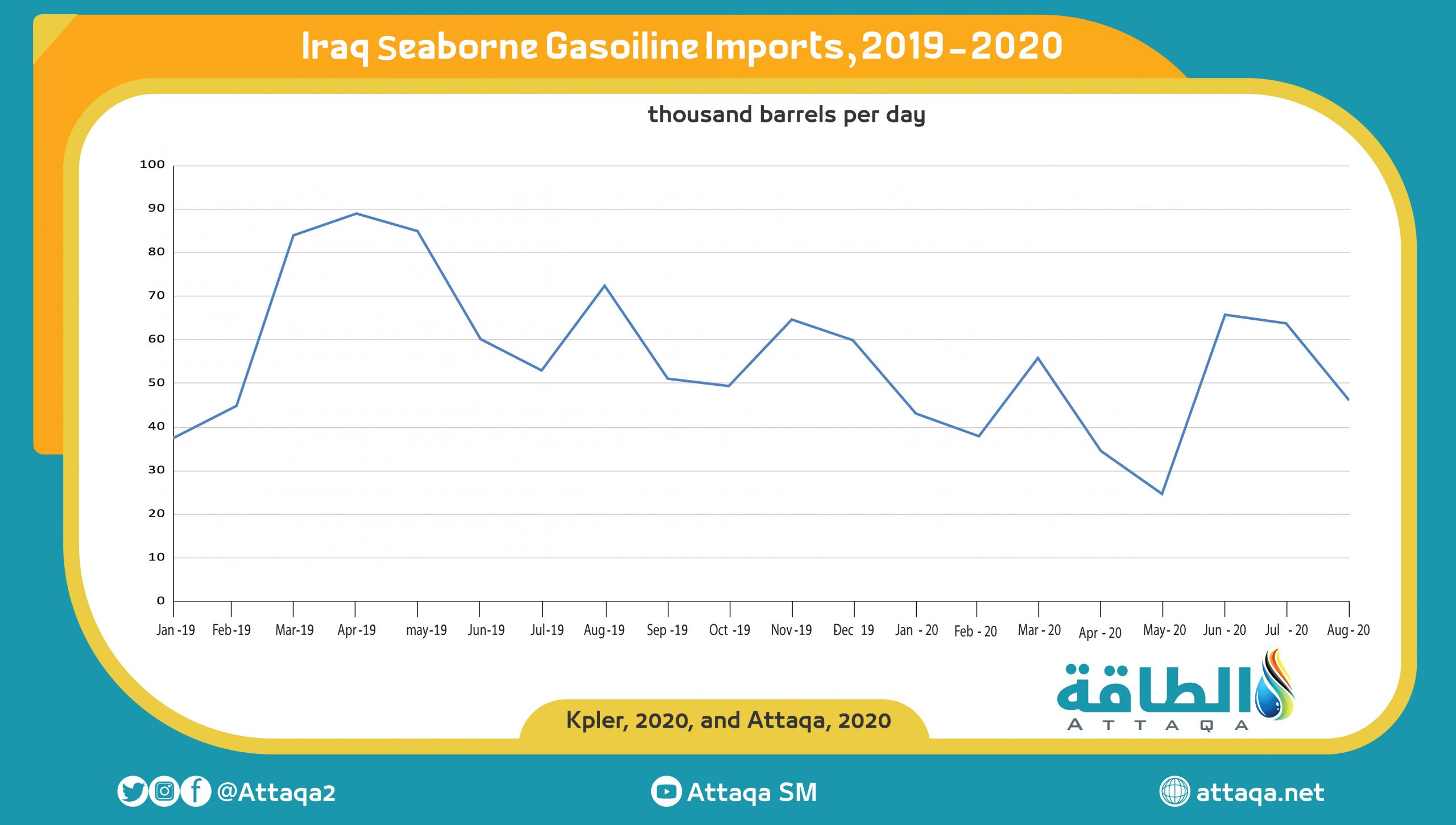 During a conference organized by Al-Rafidain Center for Dialogue in Baghdad in September 2019, former Oil Minister Thamer al-Ghadhban noted that since 2003 Iraq has been facing major challenges in the refining sector, attributing these to various reasons. Aside from the damage to refineries such as Baiji during the war on ISIS, there have been key problems pertaining to funding and viability of projects dating back to 2010. That year, Iraq's plan to build at least four refineries stalled because it failed to attract foreign investment. Ruba Husari, an expert on Iraq's oil industry and founder of Iraqoilforum.com, wrote in 2012 that a principle change the government needed to adopt was to "drop the political priorities that dictated the location of those refineries and opt for priorities that focus on market economics and favor the country's future global energy standing." Back in 2010, Reuters cited former Oil Minister Hussain al-Shahristani as saying that Iraq's plan was to boost refining capacity to 1.5 million bpd through constructing four new refineries and refurbishing existing ones. This ambition never got off the drawing board.
Fast-forwarding to the present day, there are some projects underway. For instance, the Karbala refinery with a capacity of 140,000 bpd is scheduled to start operations in the coming years after facing delays. However, the construction of this refinery and the upgrade to another in Basra, will not end Iraq's product imports. "Despite the completion of the Basra upgrade project (due next year) and the completion of the Karbala refinery by 2022-23 (which will help improve gasoline yields), Iraq will continue to remain a net importer of gasoline and gasoil out to 2030," says Mehdi. In one of his research papers published in 2018, he clarifies how processing Iraqi crude produces high levels of fuel oil leaving the country with a surplus of fuel oil and in shortage of light products.
Iraq has been spending more than $2 billion a year on imported gasoline and gasoil, according to Iraqi officials. These costs appear painful now given the financial difficulties induced by decades-long mismanagement and compounded by COVID-19. Finance Minister Ali Allawi said on September 22 during Powering Iraq online event, organized by Frontier Exchange, that the government is "running at rate of 3-4 billion dollars in monthly deficits," adding that this "is not supportable unless major reform and control measures are taken."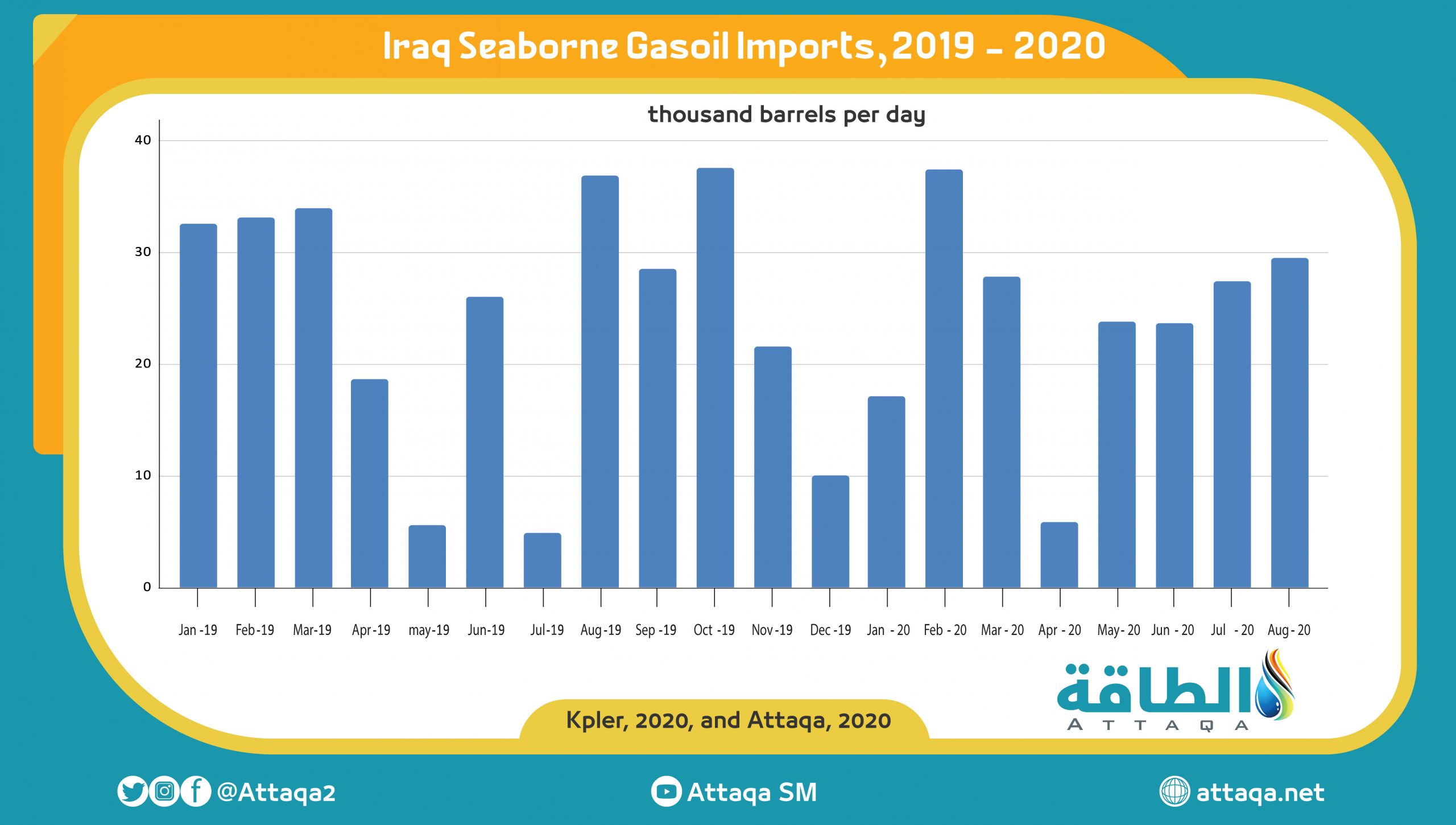 The oil ministry has announced plans to expand and upgrade the refining sector recently  but some of its plans are questionable given that similar statements were made by previous officials with little progress. Hamid Al-Zobaie, an official at the oil ministry, said in statements published by local newspaper Al-Sabaah on September 26 that the federal Iraqi government is seeking to increase the refining capacity from around 680,000 bpd to 1.140 million bpd within two years. He spoke of plans to install isomerization units at some refineries, such as the Daura refinery, which is among Iraq's oldest refineries, and Baiji where the ministry aims to nearly quadruple the production capacity from around 75,000 bpd to 280,000bpd. Zobaie added  there were plans for refinery investments in provinces such as Missan, Dhi Qar, and Kirkuk, beside the two projects that are currently underway in Karbala  and Basra. However, some observers argue that Iraq needs to focus on upgrading its existing refineries rather than building new ones.
"Growing anxieties around oil demand and product balances (especially the future of transport fuels and jet fuel) has led other Middle East refiners to reconfigure their refining strategies," says Mehdi. "The refineries of tomorrow are about scale, capacity and efficiency: Iraq does not have these ingredients, so it should focus on upgrades to improve product yields to meet domestic demand (and avoid costly imports)," he added.
Husari voiced a similar take when asked about the reasons for building refineries instead of focusing on upgrading the existing ones to meet domestic demand, pointing to the lack of planning "in terms of economies of scale for heavily-financed projects like refineries." In addition, Iraq's heavily subsidized economy makes foreign investment in the refining sector inauspicious, she noted.
Oil Minister Ihsan Ismaeel said during an online meeting organized by the Iraqi Business Council on September 5, that his ministry wanted to attract the private Iraqi sector to the downstream, speaking of initiatives such as a refinery in Zubair in southern Iraq. But again, the talk of building refinery projects does not appear to be the optimal solution to manage Iraq's refining challenges and its oil product needs. Furthermore, to attract the private sector, this will require amending a law on investment beforehand.
Conclusion
Accordingly, the oil ministry needs to clarify the priorities and avoid projects that are unrealistic in the short run, especially when the country is on an extremely precarious financial footing, and the world economy is struggling due to the pandemic.
*Noam Raydan is an independent researcher and reporter. Her work focuses on assessing the impact of political and security developments on the production and transportation of crude oil and products in the Middle East, and other energy-related developments, with a focus on Iraq, Lebanon and Iran.